Agile Booking (virtual product)
AGILE-SS-92
Warning: Last items in stock!
Availability date:
Agile booking module is a module that allows your store to sell virtual booking products that requires time periods by day or hours such as Hotel/Class/Service and many more.
PrestaShop 1.6x or higher
Attention: one product can not be booked twice at the same time. One product can be booked by different customers consistently one by one only, but not simultaneously.
This module is developed and supported by our partner SoftSprint
The module is designed for products booking service.
Features:
- Creating the new product for booking;
- Setting the conditions of booking (daily, hourly);
- Setting of the days period during which the product/service cannot be booked;
- A list of booked goods/services;
- Editing booking conditions;
Booking product/service creation: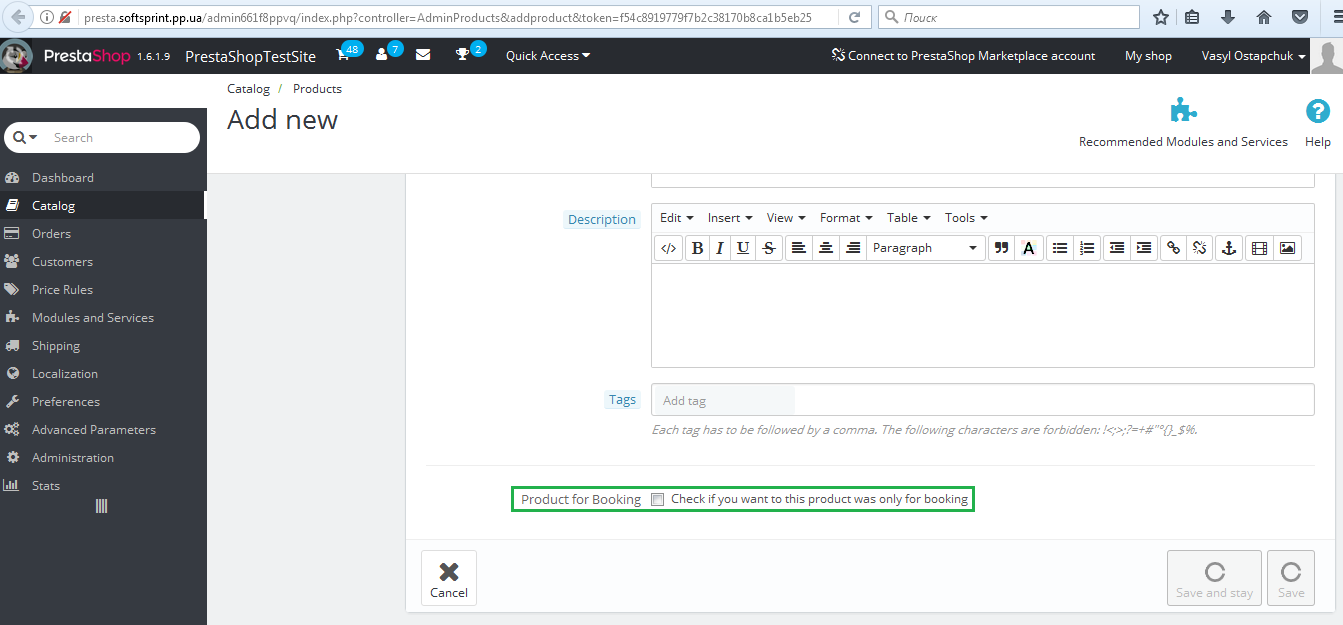 Panel for creation of the booking: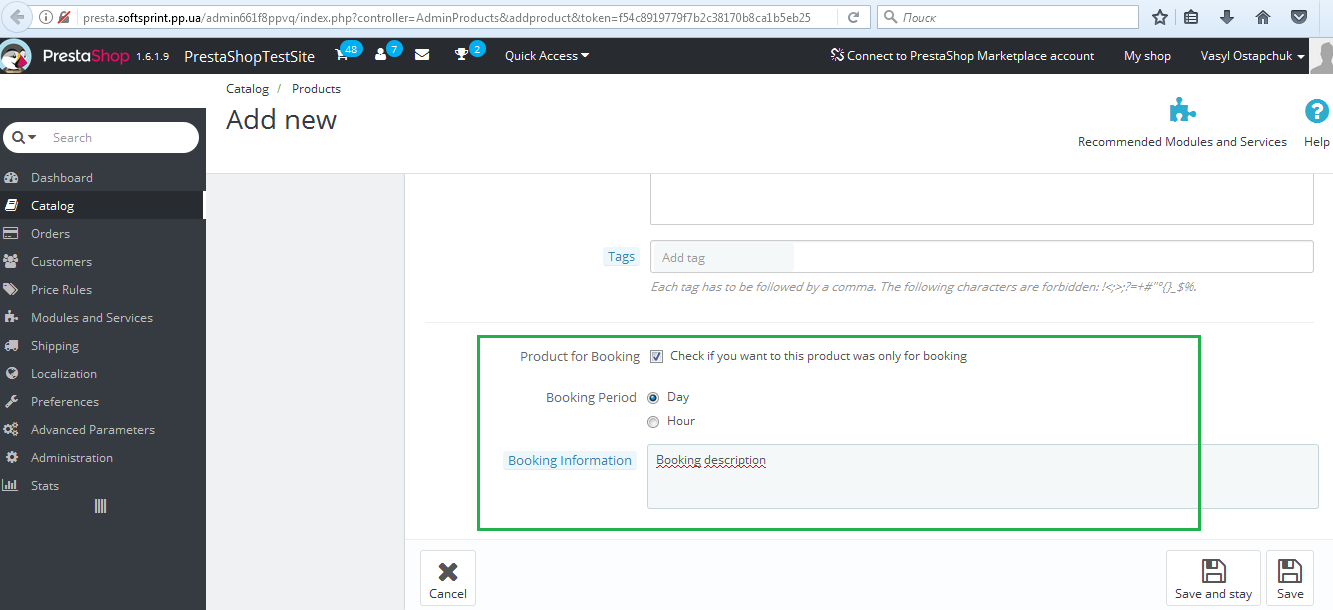 Editing of the booking: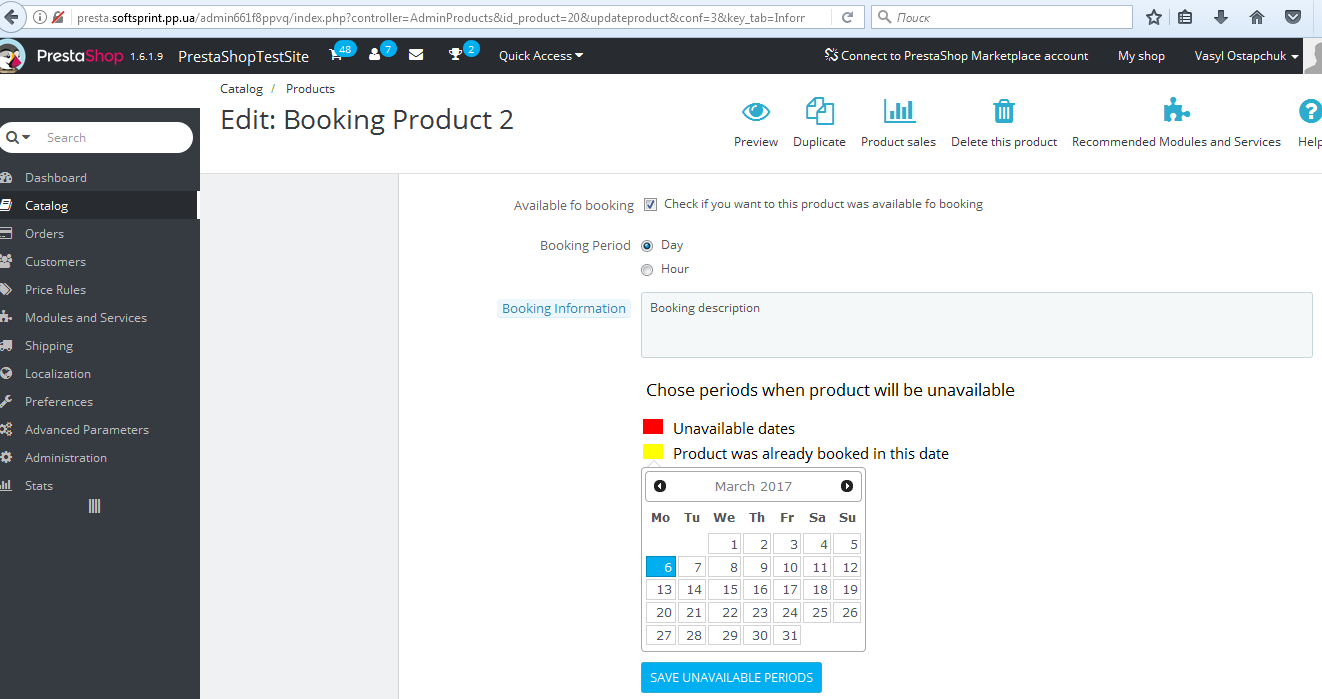 Setting of the days when the product is not available
- Select days;
- Save changes (Save Unavailable Periods):
Products/service booking page:
Booking of the product/service
- Choosing the booking period:
- Calculating the booking price:
- Booking the product: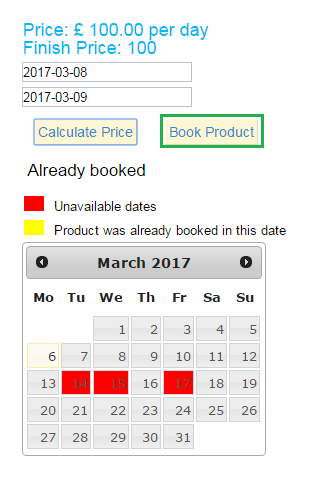 - Proceeding the order (native PrestaShop order process)


- Informing the clients about the booking

There is no live demo available for this product
Reviews(total:0) in your selected language.
---
There is no showcases available for this product at this moment. please come back and check it later.