If you are a Paypal account owner, and want use your Paypal account for collecting payments for your online business, you can choose a variety of ways to do that. However, some Paypal payment gateways require API credentials. This will depend on what API the gateway is using.




Instructions on how to get your Paypal API credential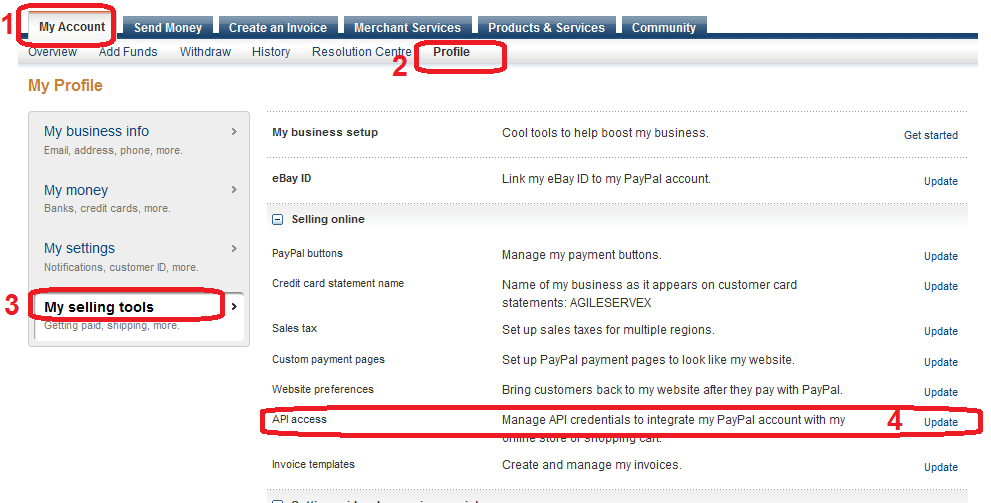 1. Log in to your Paypal account.
2. Click the "My Account" tab menu
3. Click the "My Profile" tab menu
4. Click the "My selling tools" hyper link on left menu panel
5. Click "apply API signature" or "view API signature"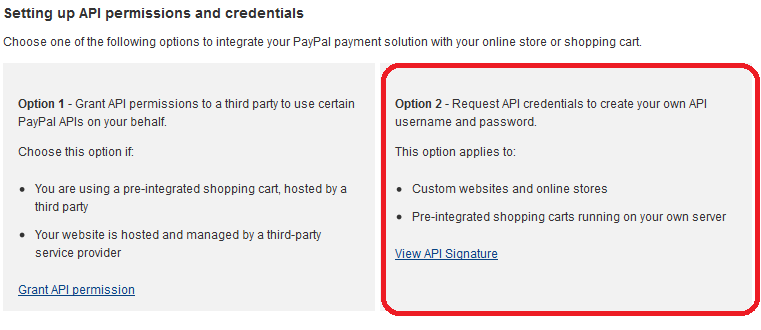 One you click "Apply API signature" or "Vew API signature", Paypal will assign a set of API credidentials for you and it will be displayed on the screen.
It will contain following 3 items:
- API username - this is an email address
- API password
- API Signature