This page describes how sellers/vendors can manage their own information.
How does seller upload their logo?
How does seller manage thier address informaiton?
How does seller manage their basic account informaiton?

Seller informaiton contains following:
- Basic seller account information
- Additional seller information : i.e. address, logo/photo, geo location, descriptions
For PrestaShop 1.5x/16.x
1. Login to front store
2. Click "My Account", usually you can find this link at top/header or footer of your page.
3. Click "My Seller Account" at My Account page
4. Click "Business Info" tab at My Seller Account tab
Seller can also manage products, orders, payment info and other infotmation at front store My Seller Account page.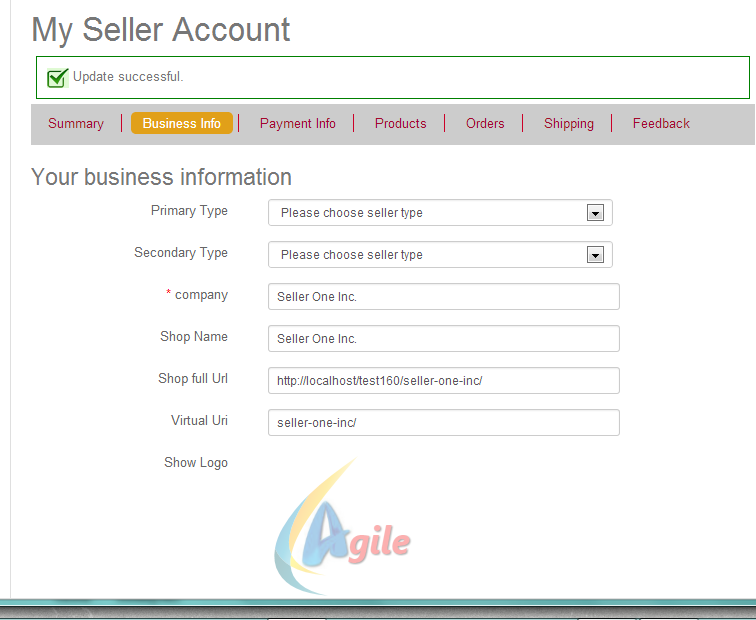 For PrestaShop 1.4x user
1. Log in to the back office.
2. Click the "My Preferences" hyperlink in the upper left corner of the back office page.
3. Click the "Seller additional information" hyperlink on the seller info page (employee page).